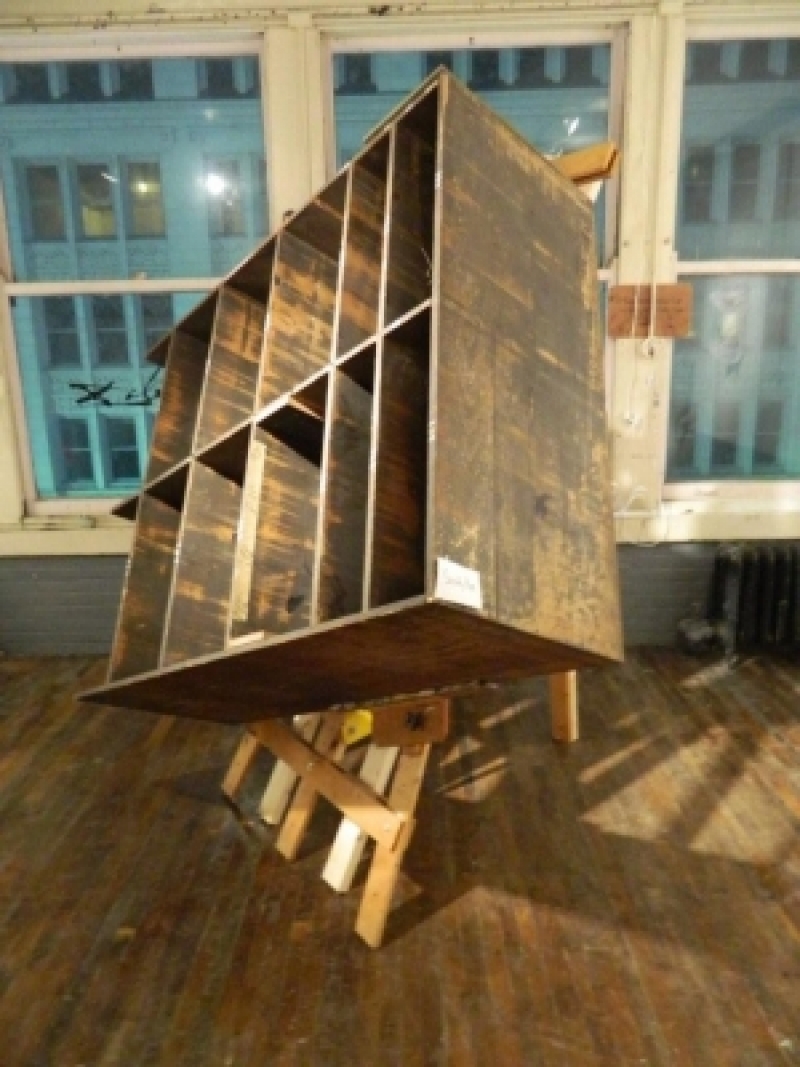 Scott Bye, Easy Easel, 2012, wood, bolts and Lazy-Susan, 72 x 74 x 86 inches. Please check back, this feature image will change periodically.
TopSpin/10: The Ten Year TopSpin Retrospective
Aug 5, 2012 - Feb 17, 2013
The Castellani Art Museum celebrated the 10-year history of the TopSpin series and the Castellani Art Museum's partnership with Tops Friendly Markets, with a retrospective exhibition in 2012.
Each artist that had been featured in a TopSpin solo exhibition over the past decade has been invited to participate. The exhibition will include one artwork from each artist displayed in a visual timeline, from inaugural TopSpin artist Jonathan Rogers in 2003 to the most recent 2012 artist, Betsy Potter. This expansive array of work will be prominently displayed in two galleries over a six-month period.
The TopSpin series of solo exhibitions for emerging regional artists has featured the work of three emerging regional artists each year since 2003. In a highly competitive process, each artist was selected from a pool of over 100 applicants. These 29 artists, active members of the Western New York art scene, brought their experience, artistic expertise and enthusiasm to the TopSpin exhibition series. Each artist is an important talent building on the artistic renaissance in Western New York.
Click here to access a digital copy of the exhibit catalog.