Art: The catalyst of learning
The Castellani Art Museum aims to serve the educational needs of Niagara University by working with NU students to create enriching experiences and the NU faculty to create integrative learning initiatives for college students. Find out how you can learn and partner with the CAM through a Student or Faculty experience.
---
Students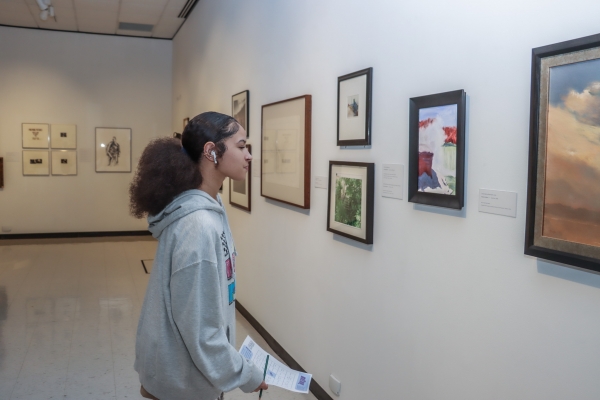 Get hands-on experience that will prepare your career in the museum field through an internship, work-study, or volunteering at the CAM. Grow your skills and discover what working in a museum is all about through an educational experience emphasizing professional development.
Find your path at the CAM and what other students have to say!
---
Faculty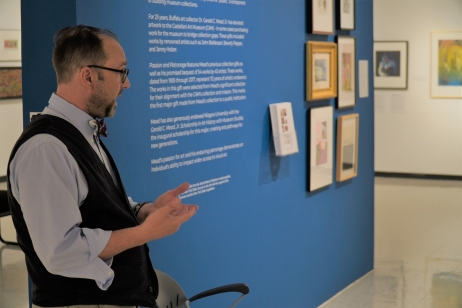 The CAM offers holistic collaborations with the NU Faculty that tie our collection to the themes of your class. Through critical thinking, context, and perspectives, we work to integrate art that challenges students to rethink how they view art in its relation to themselves and the broader world. Working with your class, we will work with faculty to integrate art that challenges students with either a tour or a customized class experience.
---
Art History with Museum Studies Program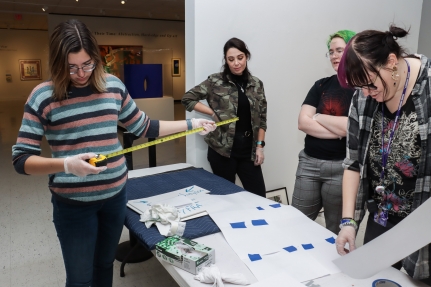 In partnership with the Castellani Art Museum, Niagara University offers a 4-year undergraduate degree in Art History with Museum Studies. This unique program provides students with an academic study of art history and museums AND career training in museum work through challenging, experience-based coursework and internships at the museum.
Learn more about Art History with Museum Studies (AHM) and the AHM Student curated exhibitions.
Art History with Museum Studies AHM Student Curated Exhibitions