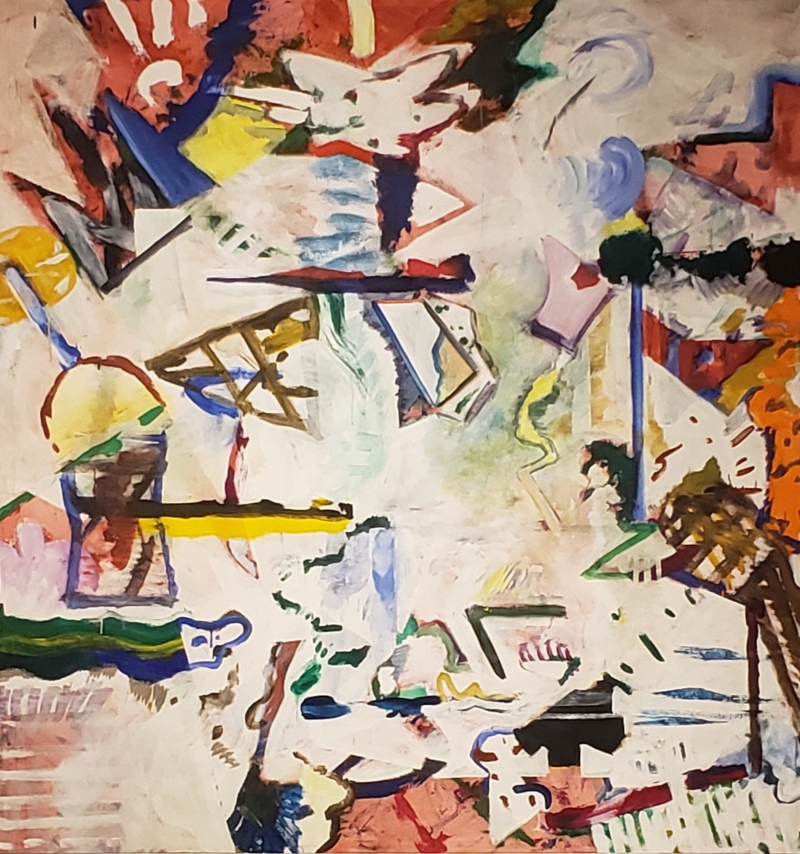 © Elmer Bischoff, 1982, from the Collection of the Castellani Art Museum of Niagara University
In the late 1940's, Elmer Bischoff began his career as an Abstract Expressionist painter. Within ten years his work evolved to include figurative images. He gained prominence in the Bay Area Figurative Movement that emerged in California in the 1950's. By the 1970's he returned to abstraction, a style he explored until his death in 1991. Bischoff's # 65, executed in 1982, is an example of his lyrical abstract work from this period.
His use of vibrant color and spatial organization of organic and geometric forms results in a unique style that is all Bischoff. His artistic bravura marries energy and movement with the quiet flow of edges against an intense color palette.