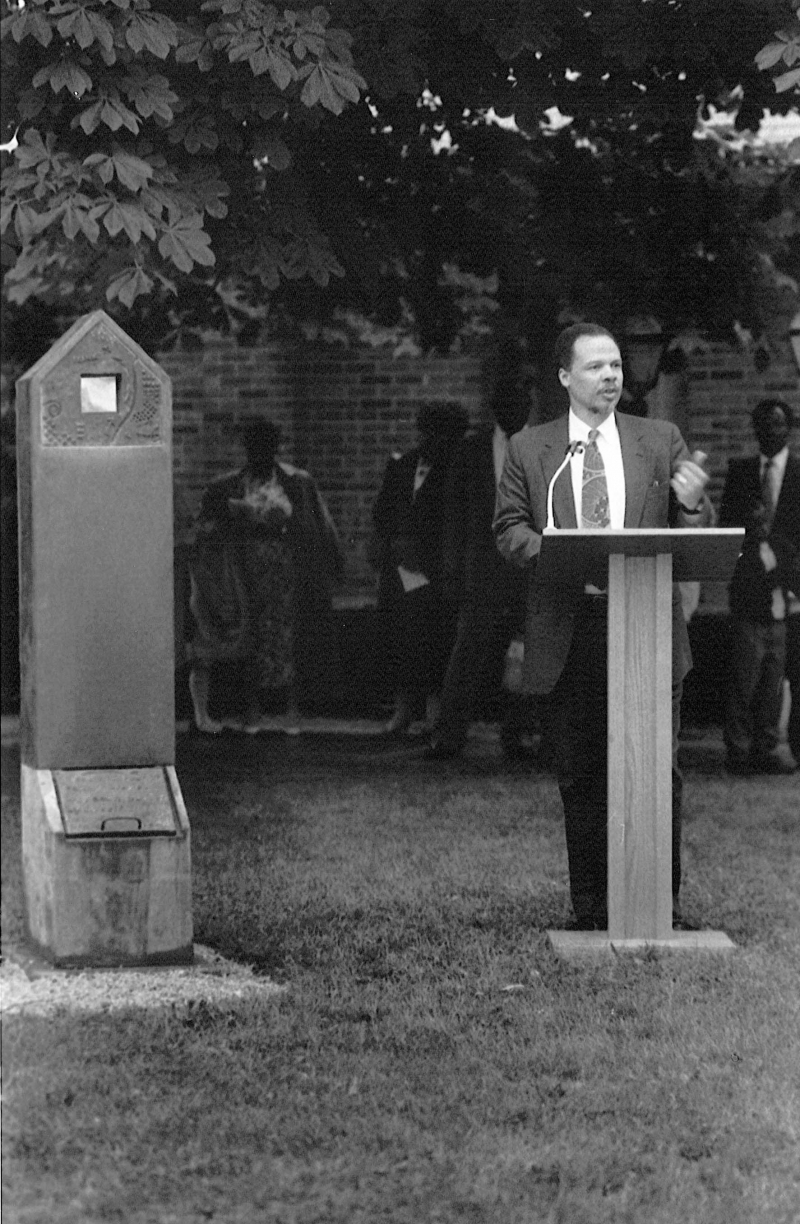 image © 1992 Brendan Bannon
Houston Conwill pictured with Station at St. John's African Methodist Episcopal Church, Niagara Falls, New York, 1988
Houston E. Conwill —
---
More Photos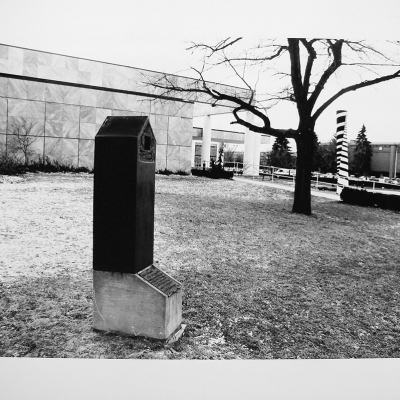 Castellani Art Museum of Niagara University, © Kamau R.E. Fields, 1992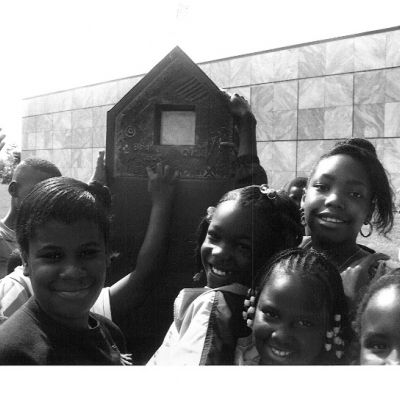 Children with Station at the CAM, © Kamau R.E. Fields, 1992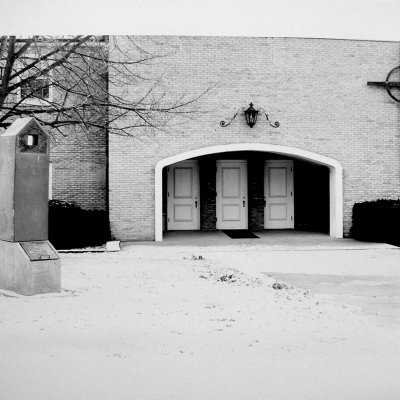 First Prysbeterian Church, Lewiston, NY, © Kamau R.E. Fields, 1992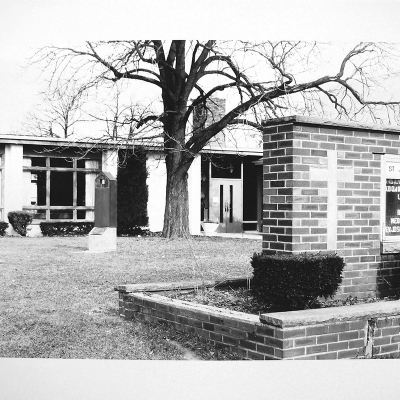 St. John's African Methodist Episcopal Church, Niagara Falls, NY, © Kamau R.E. Fields, 1992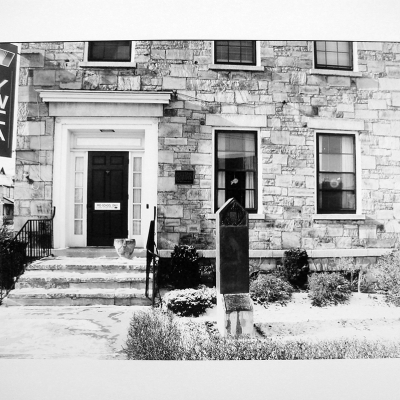 YWCA Niagara, Lockport, NY, © Kamau R.E. Fields, 1992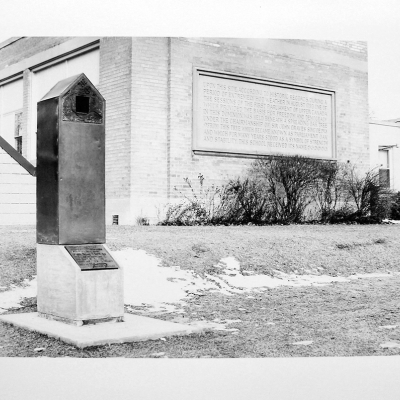 Parliament Oak School, Niagara on the Lake, Ontario, Canada, © Kamau R.E. Fields, 1992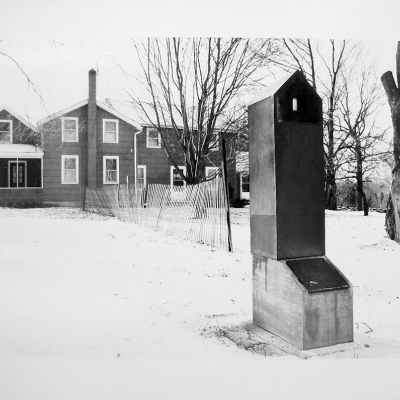 Root Home, Pekin, NY (private residence), © Kamau R.E. Fields, 1992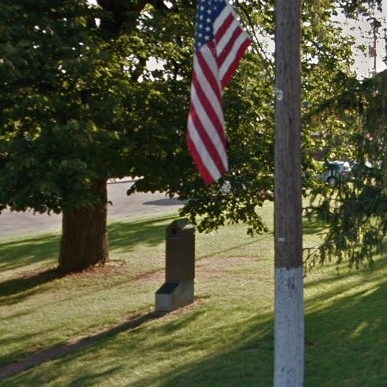 David Barker Park, Barker, NY, Google image
Original Stations Locations:
Castellani Art Museum
of Niagara University, Senior Drive, Niagara University, NY
To honor the CAM's role, in finding permanent homes for
the "Stations" sculptures.
YWCA Niagara
33 Cottage Street, Lockport, NY
The current YWCA (1992) Niagara is, located in the former home of
Abijah Moss, an Underground, Railroad conductor.
St. John's African Methodist Episcopal Church
917 Garden Avenue, Niagara Falls, NY
In recognition of the major role African American churches
and clergy played in the Underground Railroad.
First Presbyterian Church
505 Cayuga Street, Lewiston, NY
Underground Railroad conductor Josiah Tryon and his brother
Amos attended this church and are buried in its cemetery.
Root Home, Pekin, NY (Please note: This is a
private home and not open to the public.)
This site is the former home of abolitionist Thomas Root and
his wife Martha Orton Root. Family records show that
fugitive slaves were hidden in the kitchen's root cellar.
David Barker Park, Main Street, Barker, NY
The Village of Barker was named for pioneer settler and
abolitionist David Barker. He and his wife Vania are said to
have sheltered runaways in their home on nearby Quaker Street.
Parliament Oak School
325 King Street, Niagara-on-the-Lake, Ontario
The school is located on the site where the Anti-Slavery Act
of 1793 was signed. A bronze bas-relief sculpture
depicting the signing is located on the front of the school.