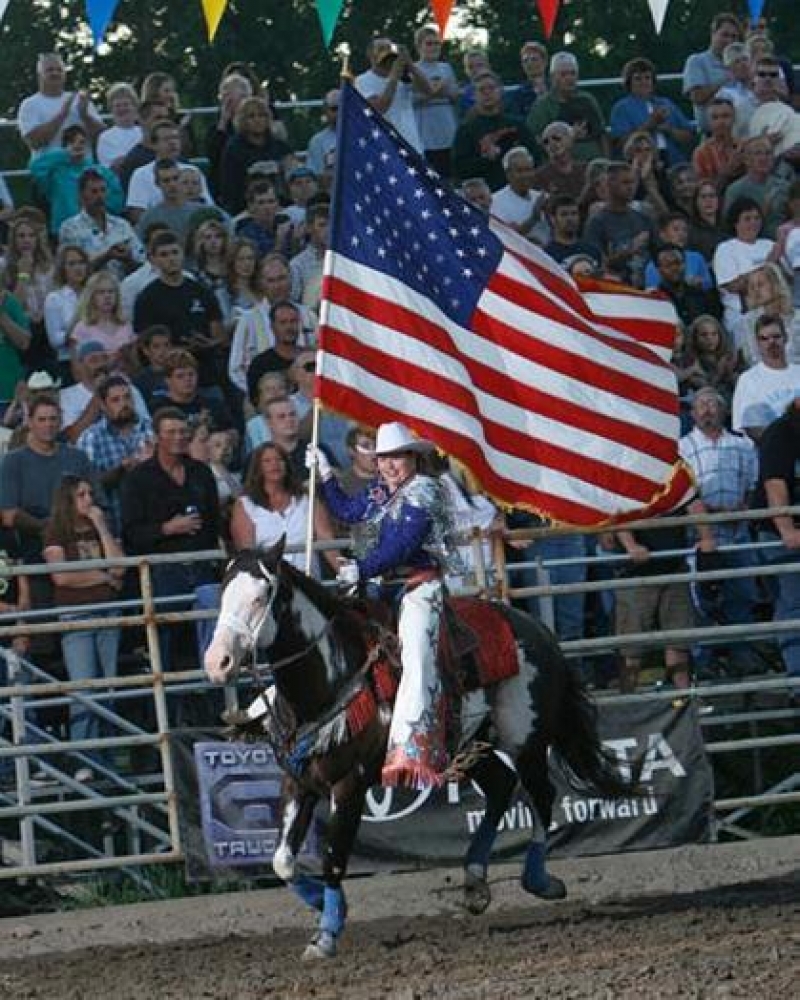 Jo Wright, Grand Entry, 2007
A Good Ride: Arts and Traditions of the Attica Rodeo
Jan 20, 2013 - May 26, 2013
---
In 1957, the West was big in the American imagination, abounding in movies, musicals and novels - and in Attica, New York, where a group of teenage boys was about to stage its first rodeo. They formed the Attica and Chaffee Rodeo Club, with just over a dozen members. Today, the renamed Attica Rodeo and Show Association continues as a non-profit, volunteer based organization that relies on members and community volunteers - more than 100 altogether - to host a professional rodeo.
In 2006, folklorists Karen Canning and Claire Aubrey began a project to document the Attica Rodeo, its history and performances, as well as the experiences of its founders and participants. The results of their fine efforts, A Good Ride: Arts and Traditions of the Attica Rodeo, explores the rich aesthetic traditions, talents, stories, and material culture of this local community.
Click here for a digital copy of the exhibit catalog.
This event is made possible by the New York State Council on the Arts with the support of Governor Andrew Cuomo and the New York State Legislature.
Photography by Brody Wheeler and Claire Aubrey