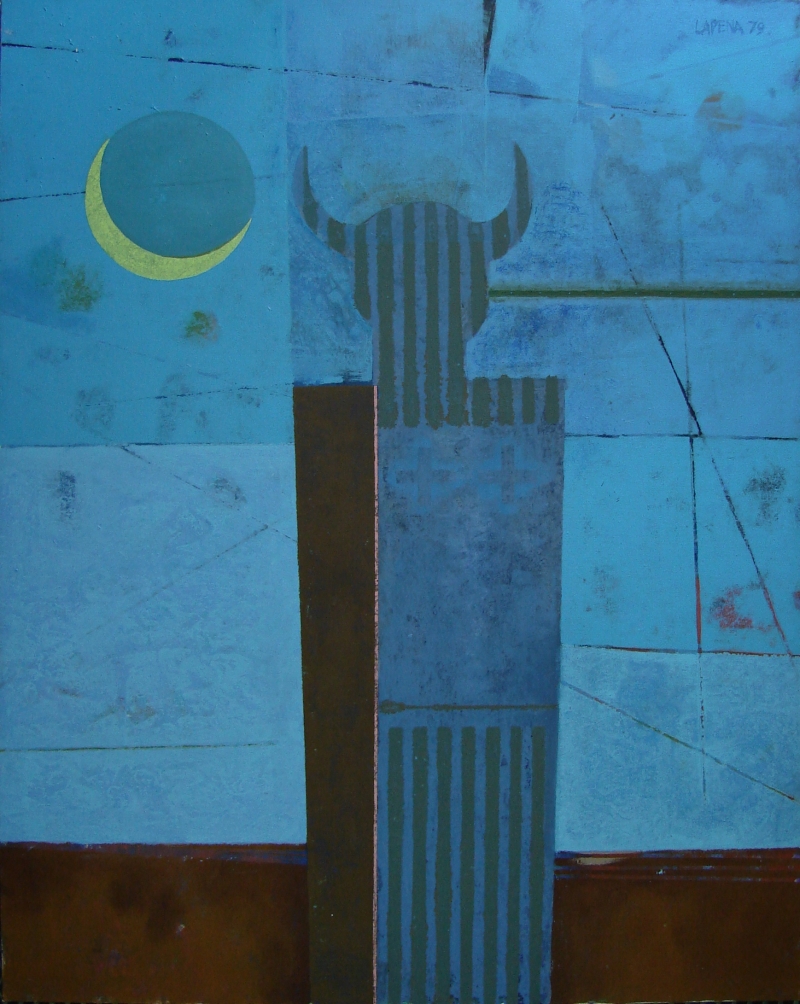 Horned Spirit, 1979, Frank LaPena, acrylic on canvas, Gift of Marie and Thomas O'Donnell, 2012
Acquisition Highlights: 2010-2020 Paintings and Sculpture
Jun 12, 2021 - Jan 28, 2022
Acquisition Highlights: 2010-2020 Paintings and Sculpture
June 12, 2021 – January 28, 2022
Acquisition Highlights 2010-2020: Paintings and Sculpture is one of the first exhibitions to be presented since the onset of the COVID-19 pandemic which forced the closure of the Castellani Art Museum in March of 2020. With great anticipation, we are now reopened and refocused on our core mission: art as a vehicle for education, experiential growth, inspiration, and enjoyment.
This exhibition forms a ten-year retrospective of important and noteworthy gifts to the Castellani Art Museum's permanent collection by generous donors. The works selected, by prominent artists including Giacomo Balla, Elmer Bischoff, Jenny Holzer, Nam June Paik, and Jinny Ruffner, reflect a wide range of social themes and cultural issues. As visual artists, they call attention to culture and memory, social justice, identity, history, as well as formal issues of art making. Each artist, in his or her own aesthetic manner and medium, presents the viewer with challenges, insights, reflections, and questions.
The Castellani Art Museum continually strives to expand and broaden its modern and contemporary art collection through acquisitions and the continued support from generous donors. All of us at the Castellani Art Museum and Niagara University are pleased to welcome you back with this selection of acquisition highlights.
Carla Castellani, Exhibition Curator
For an online preview of this exhibition, go to our collection tab above, and enter ACQ10 in the keyword field.