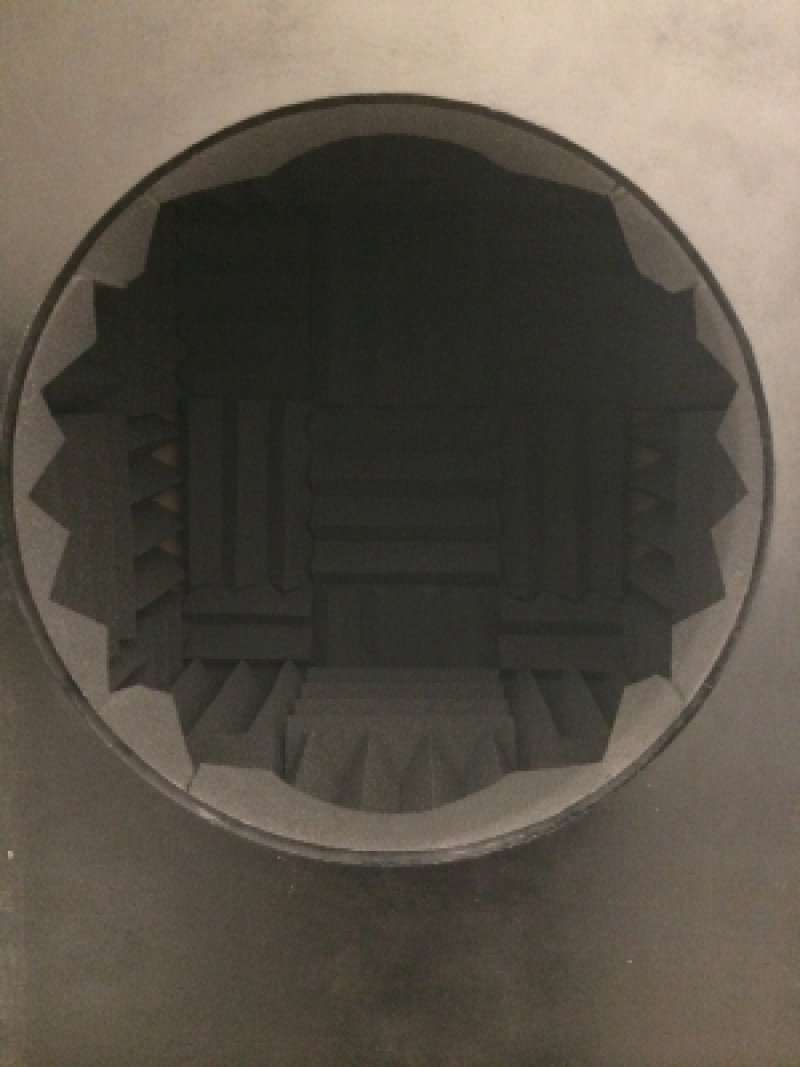 alexanda spaudling, Untitled, 2014, mixed media, dimensions variable. Photography courtesy of alexandra p spaulding.
alexandra spaulding: the one that I've kept closest
Sep 14, 2014 - Jan 11, 2015
Born in Buffalo in 1979, alexandra spaulding received a Bachelor of Fine Arts with honors from The Tisch School of the Arts at New York University in 2002, her Master of Fine Arts (2005) and PhD. (2012) from The Glasgow School of Art in Scotland. In 2015, spaulding and Adam Jacob Levin will launch an academic journal/online gallery/ephemeral object called Noise Magazine. spaulding makes music under the moniker a. p. s., and is represented by Stephan Stoyanov Gallery, New York, NY. The artist currently lives and works in Buffalo NY.
spaulding describes her work this way: "I like to tell people that my work is about 'magic', the kind of magic that you can't talk about, but that's kind of rude. Simply put, my work is kind of about magic. I am interested in the ineffable experience that is created through certain kinds of contemporary art/music; specifically aurally immersive installation art.
So, what is the ineffable? The term 'the ineffable' is used to describe experiences that cannot be extrapolated or understood through words, essentially the ineffable is the 'unutterable'. My work as an artist is focused on creating these kinds of experiences using sound, light and architectural space, channeled through a Minimalist aesthetic."