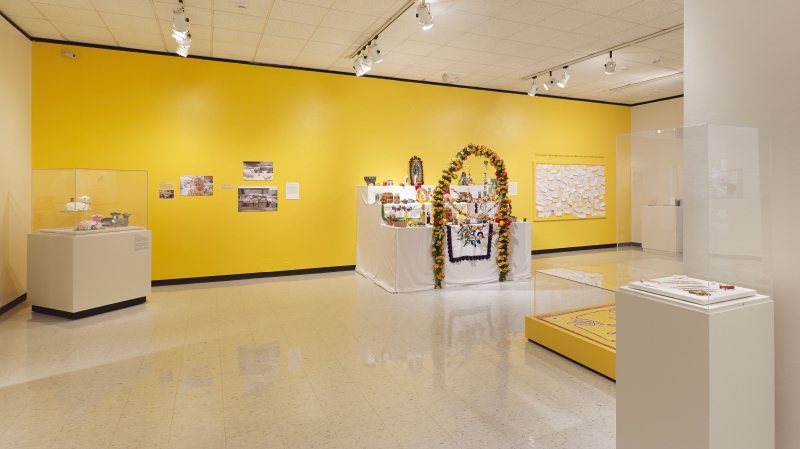 (Almost) Too Good to Eat installation photo showing butter lambs, an ofrenda, and a Bhutanese Nepali rangoli altar, 2013
(Almost) Too Good to Eat: Marking Life Transitions with Food
Jul 14, 2013 - Dec 8, 2013
---
Focusing on a sampling of local ritual food traditions connected to transitional moments - from daily acts of prayer and hospitality, to the singular experience of migration - this exhibition explores the universal role of food as a mediator within human, spiritual, spatial, and temporal relationships. (Almost) Too Good to Eat demonstrates some of the cross-cultural ways that food nourishes not just our bodies, but also our social and spiritual lives, feeding our human needs for comfort and communion.
Click here for a digital copy of the exhibit catalog.
This project is made possible by the New York State Council on the Arts with the support of Governor Andrew Cuomo and the New York State Legislature.
Sponsored, in part, by Muscoreils Fine Desserts and Gourmet Cakes, 3960 Niagara Falls Blvd, North Tonawanda, NY