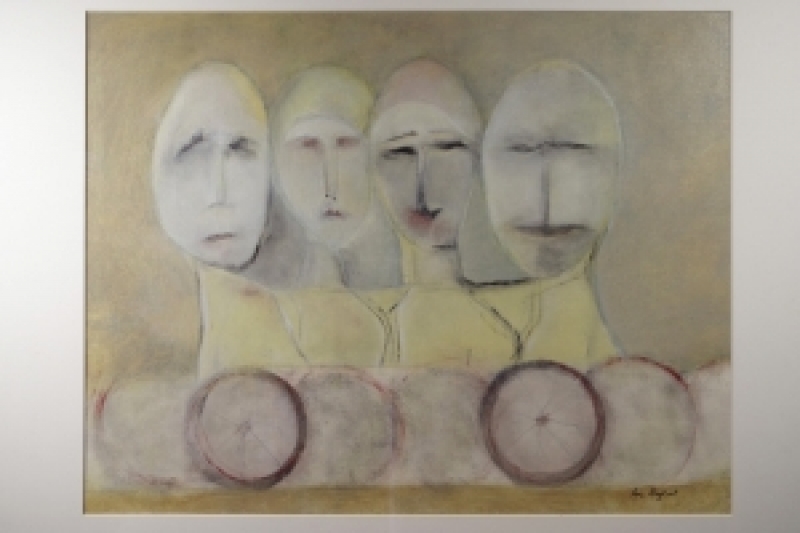 "Road Trip", Len Biszkont
Buffalo Society of Artists 120th Catalogue Exhibition
Mar 20, 2016 - Jul 31, 2016
The Castellani Art Museum hosted the Buffalo Society of Artists 120th Catalogue Exhibition, opening with a reception at the museum on the campus of Niagara University on Sunday, March 20, 2016 from 2:00 – 4:00 p.m. with an awards presentation at 3:00 p.m. The exhibition continued through July 31, 2016, and included Jessica Beck, Assistant Curator of Art, Andy Warhol Museum of Art, as juror of the exhibition.
Buffalo Society of Artists, founded in 1891, is one of the oldest continually operating art organizations in the United States. In celebration of its 125th Anniversary Year, the Buffalo Society of Artists will hold multiple exhibitions throughout Western New York, provide lectures and workshops on a variety of art media and showcase 15 short films on significant visual Western New York artists all open to the public.
The following programs and activities were organized in conjunction with the 120th Catalogue Exhibition:
ARTIST TALKS AT THE EXHIBITION
Several BSA artists discussed their artwork hanging on the walls in Gallery 2 on Sunday afternoons in April and July of 2016.
FILM SERIES: Meet Me at the CAM
Short films from the BSA's Video Archive Project were shown followed by a discussion and a Q. & A. session with the artists, on five consecutive Tuesdays (May 17, 24, and 31, and June 7 and 14, 2016) from 10:00 a.m. to noon.
For more information about the Buffalo Society of Artists, please visit their website at: BuffaloSocietyofArtists.com