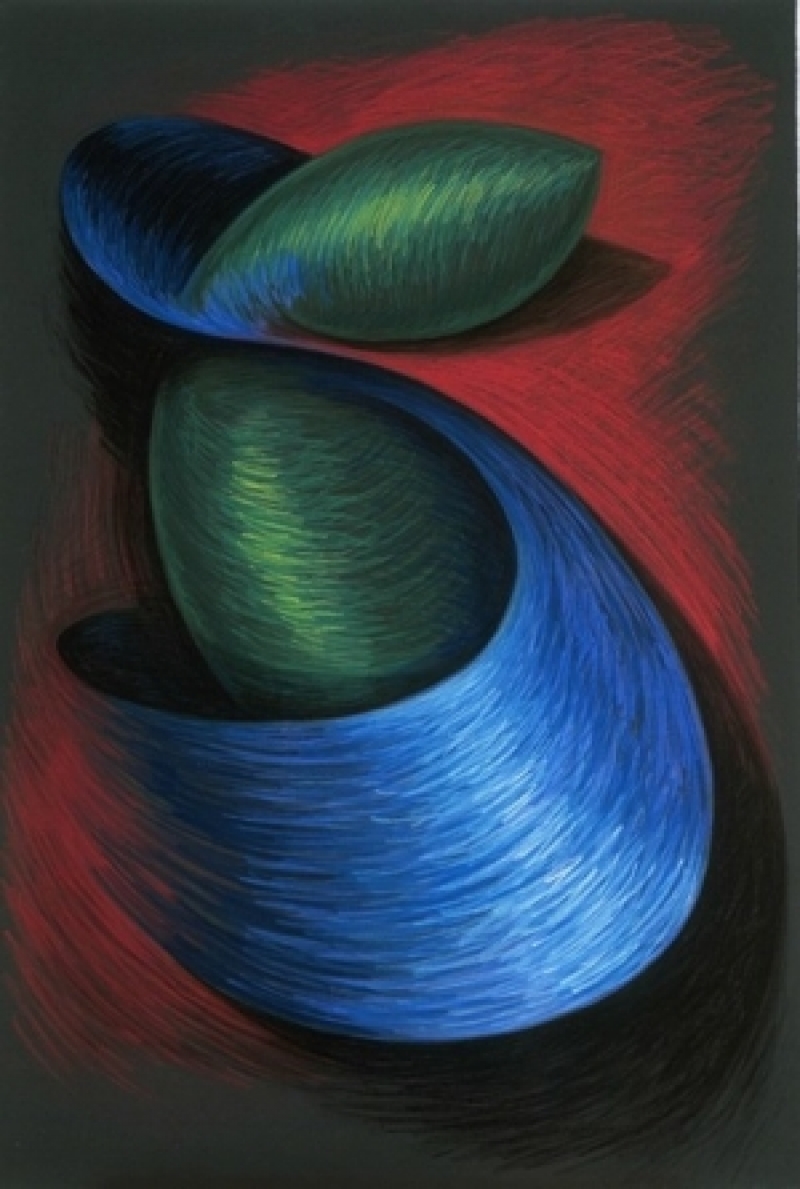 James Santlofer, Romantic Criminal, pastel on paper, 1984.
Chromatic Dynamism: Color and Motion
Mar 10, 2013 - Sep 8, 2013
The artists featured in this exhibition, while each displaying a personal and distinctive style, all share a concern for color, space and movement in these powerful abstract works. However, what struck us most was the way in which they used color in particular to achieve the wonderful sense of motion, and for many, velocity in their work. In fact, it's the arrangement and combination of colors, and the perceived movement and dynamism that results, that appears to be the subject of these works.
The concept of liberating color from merely descriptive purposes, as we know, is not a new invention. Since the late 19th century, artists have used color for its expressive qualities, whether to communicate an emotion or produce an optical effect, in numerous ways. And while many of the artists in this exhibition appear to work in a Neo-Expressionist style, they seem to be more focused on color as the subject of the work and not just as a prop in their adventure to discover the expressive qualities of gestural painting. By turning color into the subject of the painting, the pigment seems to take on a life of its own. The synergy created between a chosen color and its perceived movement is the centerpiece of this exhibition.
This exhibition was organized by students in Professor Marian Granfield's Introduction to Museum Studies course, offered through Niagara University's new undergraduate degree in Art History with Museum Studies.
For more information about this exciting new degree program, visit our website at www.niagara.edu/art-history-with-museum-studies.