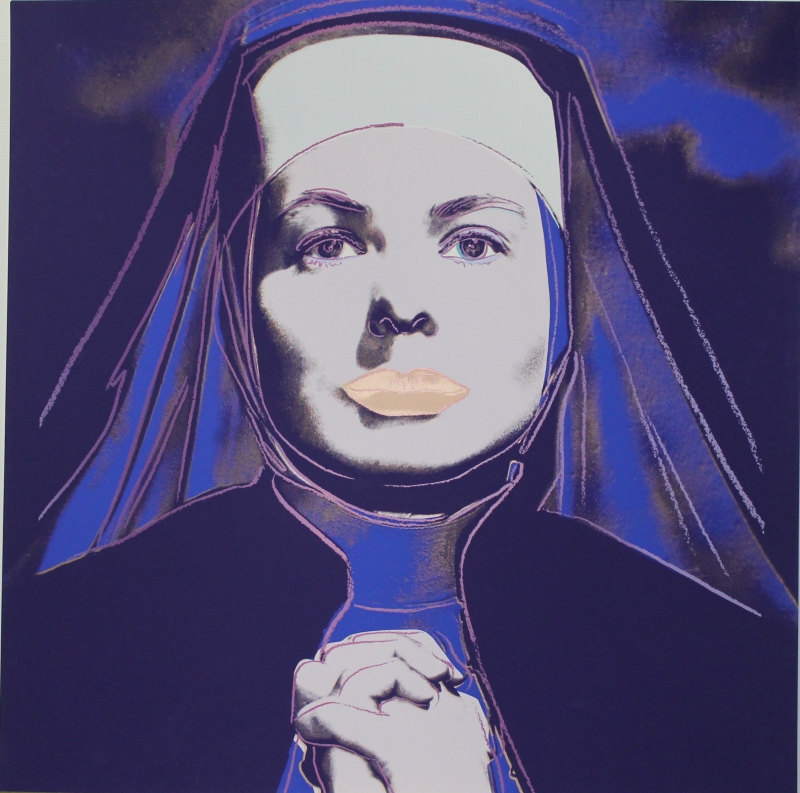 Andy Warhol, Ingrid Bergman (The Nun), 1983, screenprint on Lenox Museum Board, 38 x 38 in., Collection of the Castellani Art Museum of Niagara University, Gift of the Andy Warhol Foundation.
Ecce Sublimia: The Art of Christianity
Nov 17, 2022 - May 14, 2023
Ecce Sublimia: The Art of Christianity is an exploration of how art is used to teach religious studies. Featuring classical and contemporary pieces, this exhibition explores the major concepts of Western Christianity, along with Niagara University student research. Ecce Sublimia is Latin for "Behold the Sublime."
Divided into five thematic sections, Ecce Sublima delves into depictions of sainthood: modern icons, the sacred feminine, such as the Madonna and Child, religious vestments, and the immersive art environment of Prophet Isaiah Robertson.
From holy apparel to sculptures, stained glass to modern works on paper, this exhibition takes you on a tour of the sacred works of Niagara University and sites of worship around Western New York.
Join our opening reception for Ecce Sublimia: The Art of Christianity on December 8 from 4:30-7:00 p.m. This evening will celebrate both the Ecce Sublimia and Connected Isolation exhibitions.
Exhibition Partners
The Buffalo Religious Arts Center
Buffalo, New York
Niagara Heritage of Hope and Service, Inc., home of Historic Holy Trinity
Niagara Falls, New York
Prophet Isaiah's Second Coming House
Niagara Falls, New York
Sisters of St. Francis of Penance and Christian Charity, Holy Name Province
Stella Niagara, New York
St. George's Cathedral
Niagara Falls, New York