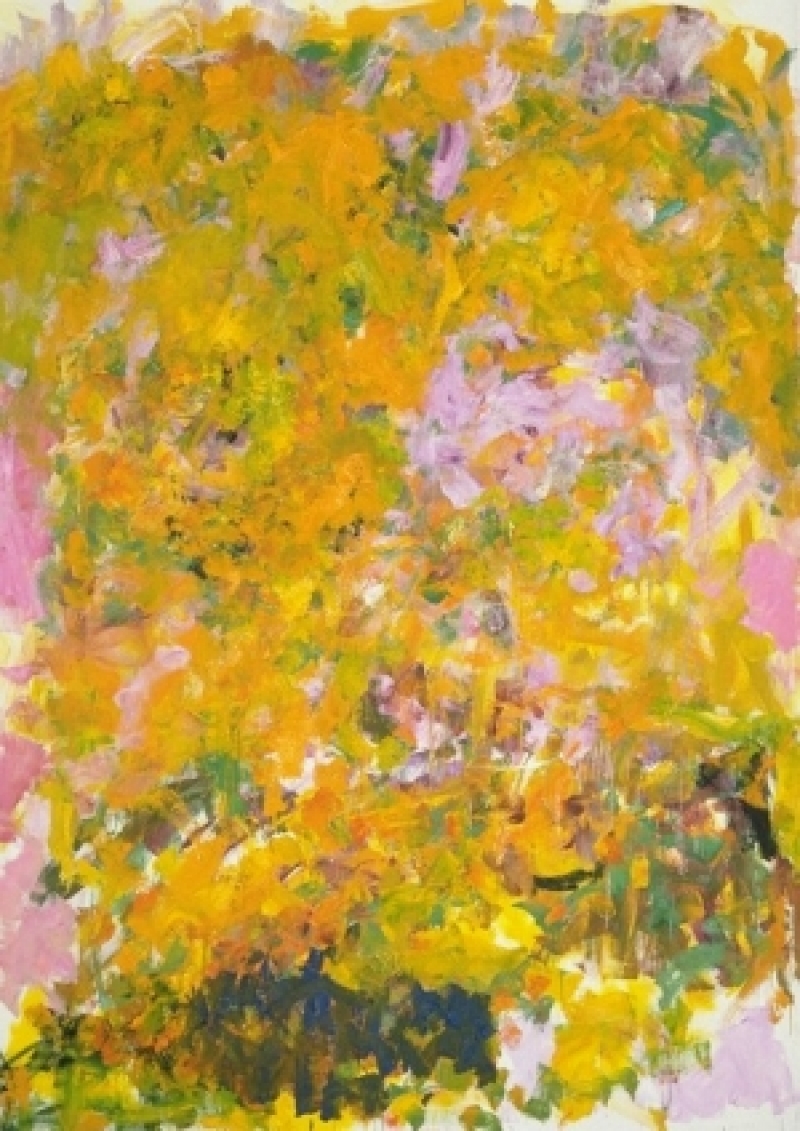 Joan Mitchell (American, 1926-1992) Begonia, 1982 oil on canvas Castellani Art Museum of Niagara University Collection. Gift of Dr. and Mrs. Armand J. Castellani, 1991.
Four Decades of Abstraction
Sep 25, 2011 - Sep 28, 2014
The exhibition featured the finest examples of abstract art from the Castellani Art Museum's permanent collection.
Abstract art is non-representational – often it does not depict an identifiable object. But like representational styles it does convey messages all the same. Abstract artists use color, brush strokes, shapes and textures as their tools of communication. The message is to be found in the association you, the viewer, have to the shapes, colors, and brush strokes you see. And the messages can be anything from comments on the everyday and comfortable to social issues, politics or academic and scientific issues – all of which can be found within this particular group of artworks.