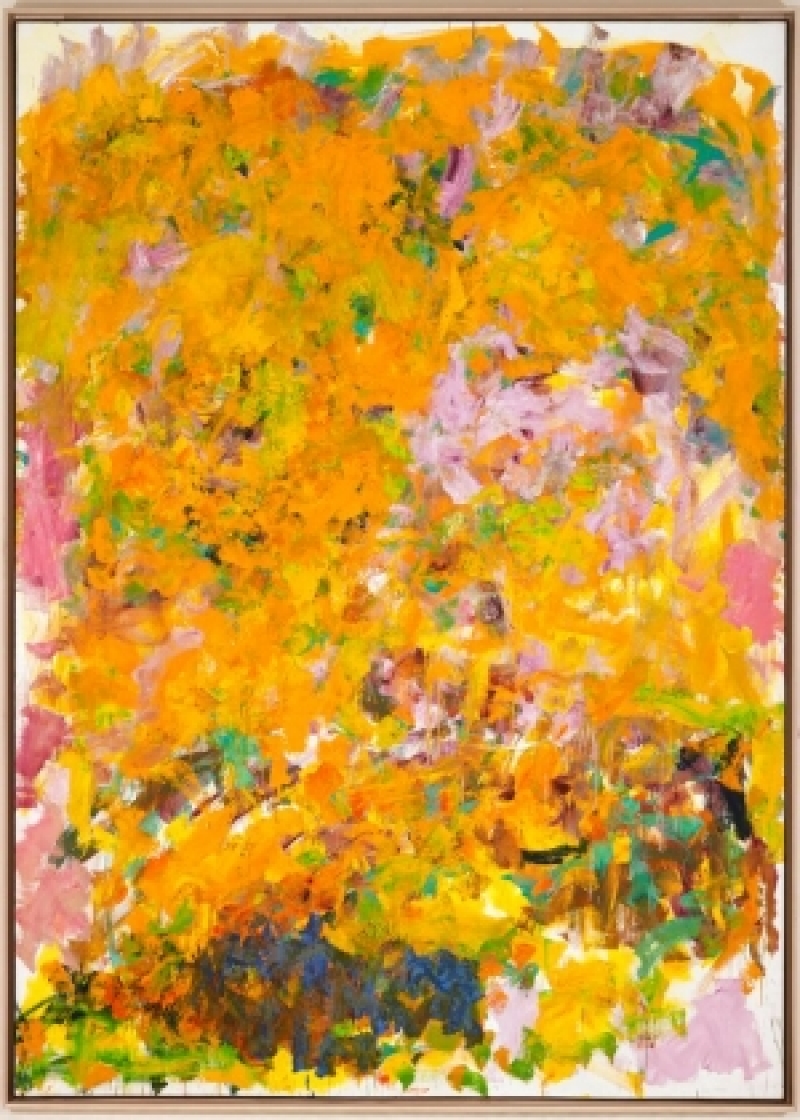 Joan Mitchell (American, 1925–1992), Begonia, 1982, Oil on canvas, 111 1/2 x 80 inches, Gift of Dr. and Mrs. Armand J. Castellani, 1991
Highlights: The Castellani Collection
Oct 17, 2015 - Jul 17, 2016
Highlights: The Castellani Collection was a museum-wide exhibition, that filled all of its eight galleries, celebrating the release of the first collection publication in the history of the CAM, as well as the 25th Anniversary of the museum on the campus of Niagara University. The exhibition opened on October 17, 2015, in conjunction with the museum's annual gala.
The accompanying collection publication, The Armand and Eleanor Castellani Collection: Art for the Public Eye, was produced with a generous donation from the late Marie Castellani O'Donnell, and her husband Thomas O'Donnell.
Highlights: The Castellani Collection featured a selection of works donated by Armand and Eleanor Castellani as well as recent acquisitions from their children and grandchildren. Marian Granfield, Director of Niagara University's Art History with Museum Studies Program, was guest curator.
This exhibition was a great time to visit The Castellani Art Museum of Niagara University, in presenting such a vast view of the Castellani's remarkable permanent collection. Granfield created themes for each gallery, with introductory panels explaining the concept for each section.
Artists featured in the exhibition include: Jean-Michel Basquiat, Lynda Benglis, Norman Bluhm, Charles Clough, Ralston Crawford, Jasper Francis Cropsey, Friedel Dzubas, Eric Fischl, Nancy Graves, Grace Hartigan, Keith Haring, David Hockney, Barbara Kruger, Wilfredo Lam, Roy Lichtenstein, Robert Longo, Roberto Matta, Arnold Mesches, Joan Miro, Joan Mitchell, Alice Neel, Louise Nevelson, Judy Pfaff, Joseph Piccillo, Larry Poons, Robert Rauschenberg, Edward Ruscha, David Salle, Cindy Sherman, Charles Simonds, Rufinoa Tamayo, John Twachtman, Maurice Utrillo, Andy Warhol, Tom Wesselmann, and Michael Zwack.