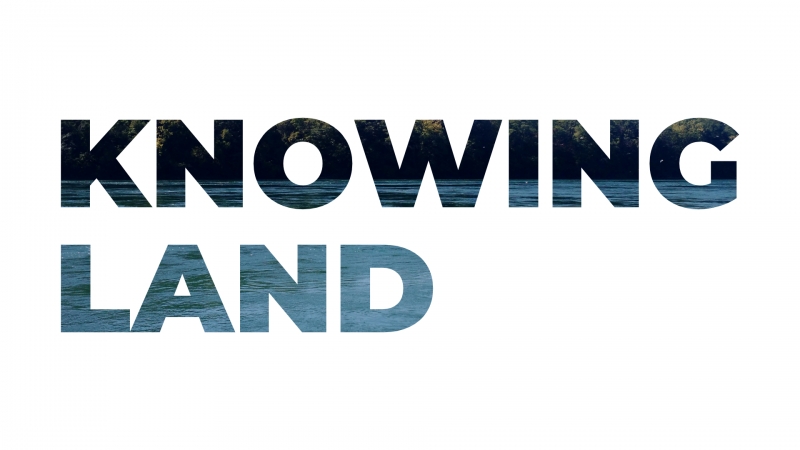 Knowing Land
Jun 1, 2023 - Feb 4, 2024
How does a 'space' become a place?
Knowing Land is a mixed media exhibition that explores the relationship between people and the environment: how cultural knowledge of and about a landscape is preserved and expressed.
Through memories, narratives, and diverse artworks, this exhibit emphasizes the importance of stewarding physical landscapes and the cultural knowledge and experiences that make them meaningful.

Knowing Land is rooted in the Niagara Falls and Lower Niagara River region as a case study (the museum's immediate surroundings), and features locally based Haudenosaunee artists across diverse mediums who incorporate nature and natural imagery - found locally - into their work.
This exhibition is guided by excerpts from a fieldwork project by Bryan Printup and Neil Patterson Jr. in the early 2000s, who interviewed elders in the community on changes in access to the Niagara River and the surrounding environment, and additional fieldwork and recent community initiatives conducted by the Tuscarora Environment Project.
This exhibit is organized in collaboration with the Tuscarora Environment Program (TEP), a subsidiary of the Haudenosaunee Environmental Task Force (HETF).

Knowing Land is made possible by the New York State Council on the Arts with the support of the Office of the Governor and the New York State Legislature.