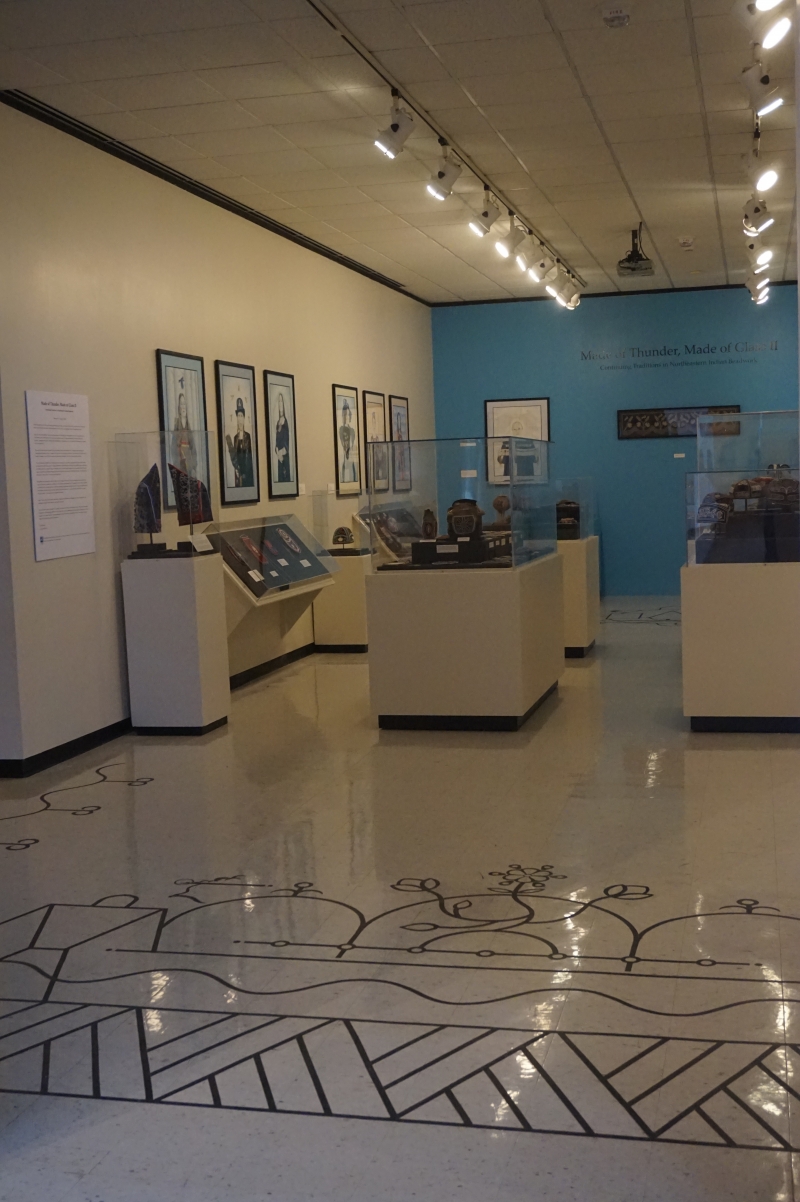 Made of Thunder, Made of Glass II exhibit installation photo, 2016
Made of Thunder, Made of Glass II
Feb 7, 2016 - Jun 26, 2016
---
Made of Thunder, Made of Glass II explores the intricate details and intimate meanings of Haudenosaunee, Wabanaki, and Chippewa beadwork through exquisite historic works and elaborate contemporary creations.
More than 200 historic pieces in the exhibit trace changes in the beadwork traditions of the region, from the 19th century to the present, from the collections of Gerry Biron and Grant Wade Jonathan. Contemporary works display the expertise and vision of each artist, as they use traditional techniques, designs, and forms to create new works rooted in their cultural heritage.
Portraits of the featured beadwork artists by Gerry Biron highlight the individuals who continue to practice, shape, and bear this tradition for future generations.
This traveling exhibition was supplemented by fieldwork interviews with featured beadworkers, a series of narrative murals by Erwin Printup, and the creation of an exhibit catalog.
Click here for a digital copy of the exhibit catalog.
Made of Thunder, Made of Glass II is made possible in part through the New York State Council on the Arts with the support of Governor Andrew M. Cuomo and the New York State Legislature.