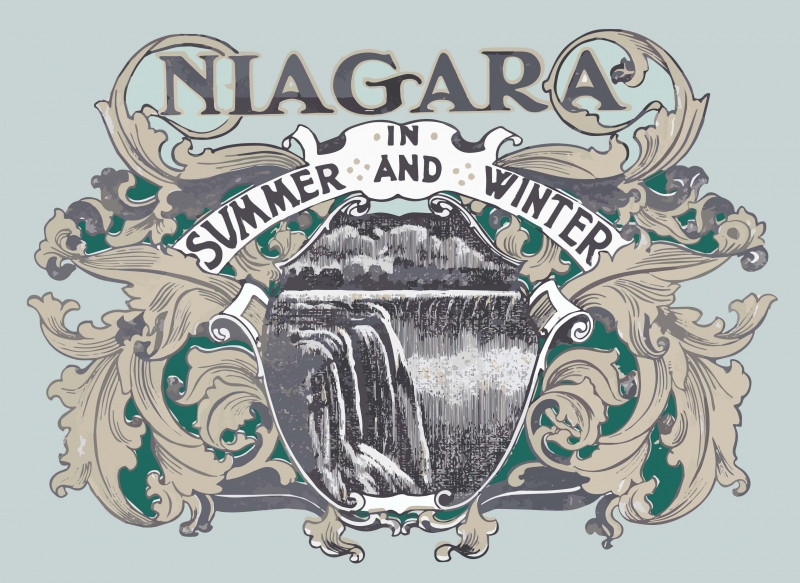 Niagara in Summer and Winter
Apr 30, 2022 - Oct 16, 2022
Before the introduction of the Brownie camera and long before social media, tourists would often purchase souvenir books of the places they visited in their travels. Niagara in Summer and Winter was published between 1890 - 1920 by several different publishers, with different versions of images, and beautifully rendered cover art.

As the Castellani Art Museum of Niagara University(CAM) has one of the largest collections of Niagara Falls images in the United States, the artworks highlighted in this exhibition are from the CAM collection and the Charles Rand Penney Collection of Historic Niagara Falls Prints. Seldom seen prints are paired with the black and white images in these souvenir books. The exhibition includes recent acquisitions to the CAM collection that invite the viewer to consider, what is the best time to visit Niagara Falls...in Summer or Winter? What about Spring and Fall?

This exhibition provides the CAM visitors with a glimpse into what makes Niagara Falls so special, and may even inspire virtual travelers to visit the mighty Niagara in person, in Summer and in Winter.

For an online preview of this exhibition, go to our collection tab above, and enter NISAW in the keyword field.
click here for a map of the approximate locations where the artwork was created.
View the catalogue here