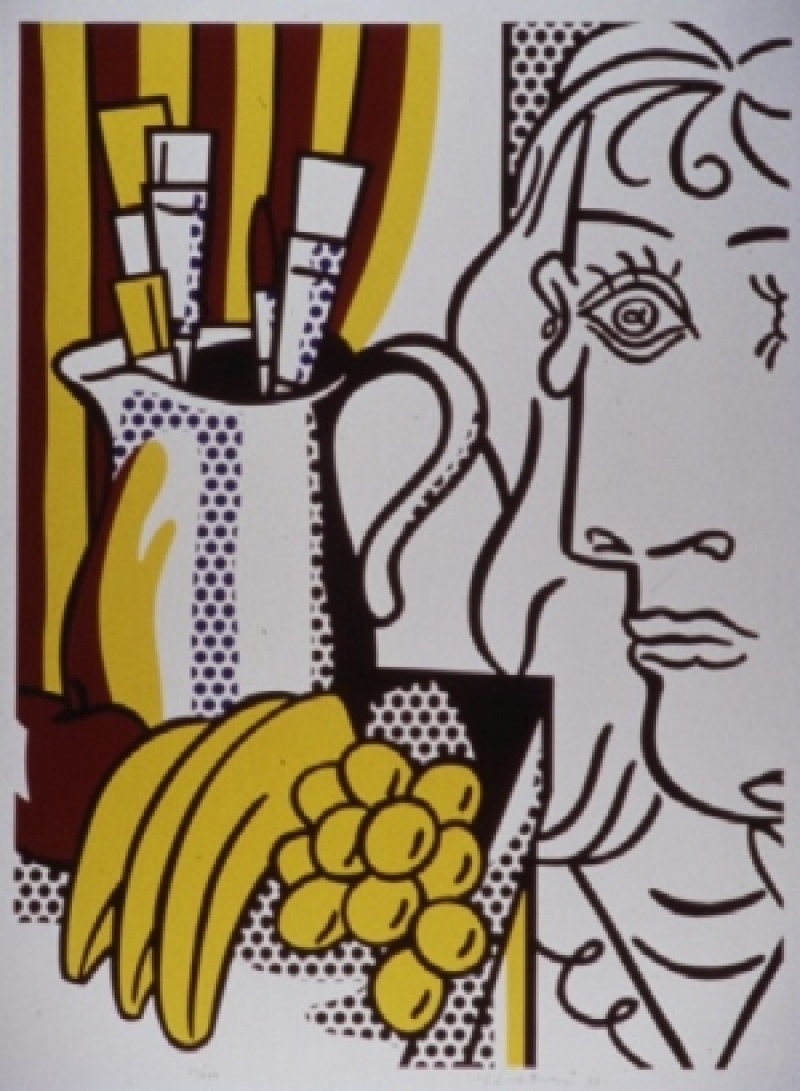 Roy Lichtenstein, Untitled from the Homage to Picasso Portfolio, 1973, lithograph, Castellani Family Collection.
Portraits: Real and Imagined
Jun 12, 2011 - Jan 15, 2012
The framework for this exhibition was a thematic exploration of portraiture—self portraits, commemorative portraits, portraits addressing stages of life as well as portraiture examining social and cultural stratifications.
Since the 16th century, portraits have been valued for their intimacy and portability. Portraits: Real and Imagined presents a range of works in this genre from a span of three centuries and offers a renewed focus on a category of art production with a long and continuing tradition. Including 60 works by international artists spanning several generations, these works of art are drawn from the Castellani Art Museum's permanent collection.
The portrait—self or otherwise—is a decisive subject that has been utilized by artists to explore the human condition throughout history. This exhibition offers the opportunity to view a comprehensive sampling of portraits culled from the Castellani Art Museum permanent collection, as well as examining the portrait tradition as a category of art production.