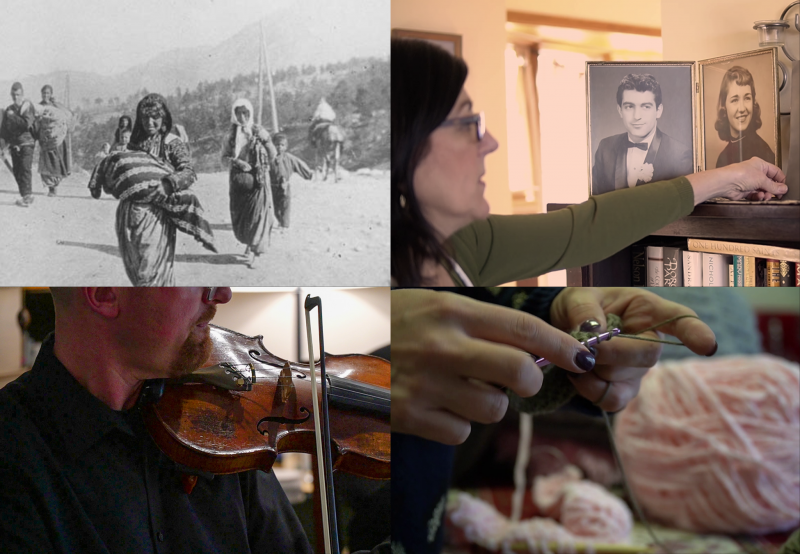 Survive, Remember, Thrive
Feb 2, 2023 - May 7, 2023
"Traditions are built through language, music, food, dancing...And as much of that that we can keep going, I think we owe it to the generations that are coming, to keep those traditions alive. If we remember that, then some of them will delve into the past and learn even more." - Sonya Gregian
On April 24th, 2022, the Castellani Art Museum of Niagara University debuted Survive, Remember, Thrive: Armenian Traditions in Western New York, a shortform video documentary series about the Armenian community of and connected to Niagara Falls, New York. Survive, Remember, Thrive raised awareness of the traditions, memories, and stories of the local Armenian community by highlighting Armenian churches, oral history and family narratives, food traditions, family owned businesses, artistic crafts, music, and more.
This exhibition is a companion to the film series and features local artworks and crafts, family objects, and scanned historic photographs and ephemera on loan from community members - paired with the shortform video series, and additional interviews recorded in Fall 2022.
Survive, Remember, Thrive highlights the resiliency of community and culture in the face of conflict, genocide, and displacement.

Survive, Remember, Thrive is made possible by the New York State Council on the Arts with the support of the Office of the Governor and the New York State Legislature, NYSCA Living Traditions, and Niagara University.