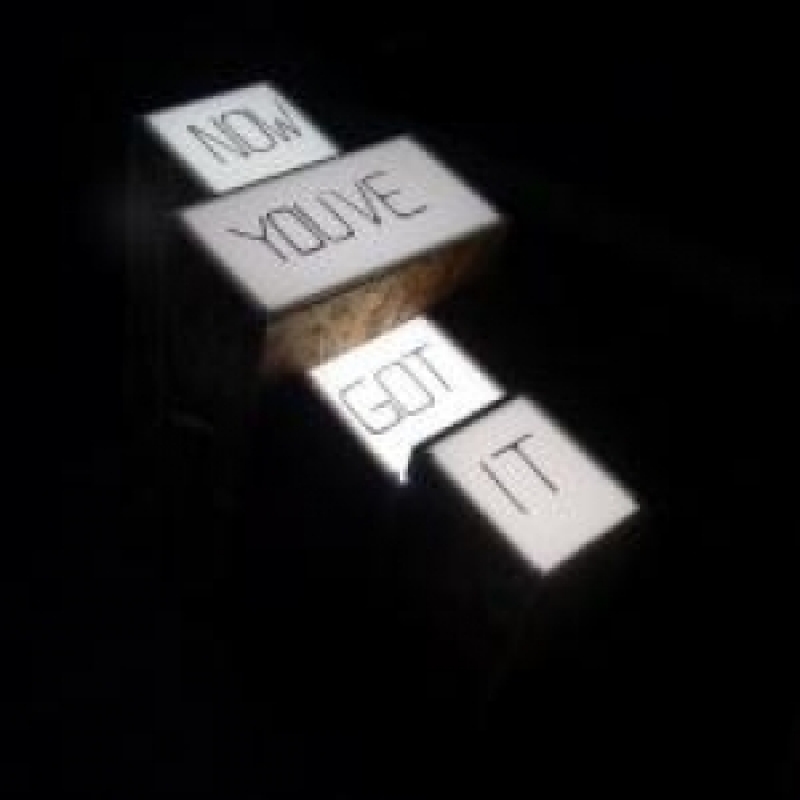 Tom Hughes, Got it, 2009, enamel on acrylic, particle board and fluorescent lights.
Tom Hughes: We All Know the Words
Sep 20, 2009 - Jan 17, 2010
Tom Hughes describes himself as an "artist who works concept-first. A medium is, for me, quite simply whatever I find to be appropriate...you will see various manifestations of my ideas in the works, ranging from custom shirts, sculptural firecrackers, video installations, and motorized mechanical assemblages."
His installation for the Castellani Art Museum's TopSpin series, Tom Hughes: We All Know the Words, included sculptural light-boxes based on text and language. When illuminated, they would generate "something between an aura and a personality," according to Hughes. "There is a curious degree of communication and sympathy with these non-human forms and their relation to viewers."
Tom Hughes is the recipient of a 2009 Special opportunity Stipend grant from the Buffalo and Erie Council on the Arts.
The TopSpin series of solo exhibitions for emerging regional artists is sponsored by Tops Friendly Markets.
Click here to access a digital copy of the exhibit catalog.